You've spent your 20's experimenting with your style, the 30's have well and truly hit. It's time to lock down your style. By the time you hit this decade you should know what you like to wear and have a better understanding of your personal style. Here's a quick guide to styling your thirty something wardrobe.
Know your assets
We all have a body part we are more comfortable or confident with. Highlight your assets, minimise your shortcomings. Dressing to accentuate your best asset whether it's your legs, neck or waist will instantly make you feel more confident in your chosen outfit. If you're lucky enough to have more than one favourite body part stick to highlighting just the one area, nobody looks good in a low cut top with their legs out. Chanel your inner Victoria Beckham, think effortless elegance, slick and chic.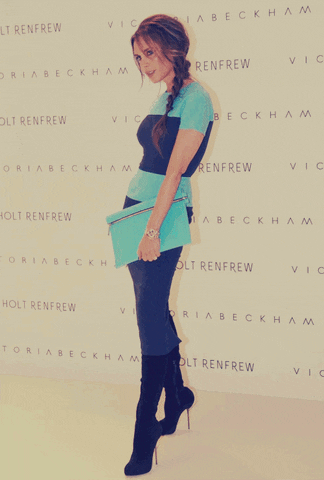 Invest when you can
Your thirties is the time to start thinking of your wardrobe as a longterm investment. Reduce the volume of clothes you buy and choose pieces that will work hard for you for years. Think timeless, style will always trump fashion. Create ensembles that will flatter you and make you feel fabulous. High quality pieces are always worth the investment both in terms of how they will look and how they flatter you and of how long they last in terms of cost per wear.
Colour Decoding
Get to know your go-to colours and stick to them as part of your basic wardrobe. Understanding which colours flatter you or wash you out will allow you to choose key clothing pieces. Jewel tones of deep saturated colours work beautifully with almost every skin tone. Don't be afraid to experiment with colour either. Use your base colour but add a bit of fun to your outfit with colourful scarves or fringed bags. A pop of colour will make even the most formal workwear outfit feel more youthful.
Sort out your silhouette
While you may love a great body-con dress it may not love you back. At this stage you should know what style suits your body shape and stick to it. Are you hourglass, apple or pear shaped? A quick rule of thumb for each shape is as follows. Hourglass – dress to accentuate your curves, pencil skirts, wrap dresses or wide leg trousers with a belted waist look great. Apples – minimise your midsection by highlighting your shoulders and legs. Swing coats, flowy tops and straight leg low-waist trousers work wonders in your wardrobe. Pears – elongate and balance your figure by accentuating your top half. Off the shoulder tops and box cut jackets along with A-line skirts are your go too pieces.
Be honest
So many people make the mistake of shopping for size rather than fit. You may have worked hard to get into that size 10 but be true to yourself. Would the twelve fit better? Try everything on first, not all sizes fit the same even when shopping from the same brand. The cut, style and material can all impact on how a piece of clothing will fit you. So if you need to, buy the one size up and cut off the label. It will look far better on you and in turn you will feel much more comfortable and confident knowing you look great.