I've recently had to give myself a bit of a reality check. I was writing something for work the other day and was completely oblivious to the fact that I was actually writing about myself really. Let me fill you in a little. I was tasked with writing a piece about age appropriate dressing (link is here), one piece was for the thirty something woman (me) and the other for being fabulous over 50 (my mam). Of course it had to be specific to the clothing ranges I was writing about but it honestly didn't dawn on me that I was styling myself and my mother through my own words. For the 30 something I wrote about modern tailoring, work appropriate jackets, chunky knits and pieces that work hard for you in your wardrobe blah blah blah. For the over 50's I wrote more about how classic silhouettes can be updated with modern graphic prints. All the usual buzz words for any fashion writer. It was only a few days later while sitting in my car (in a tracksuit) with my husband and two kids did I realise that I'm in my mid thirties, my mam is well into her 50's (eh early 60's) and not once did I equate the styling pieces I wrote to either of us. Does this say something about me? Am I so far removed from the reality of my actual age or does everyone still think that they're in their 20's?
It made me take a little step back and wonder about the clothes I have in my closet. While I do have a few "hardworking pieces" in my wardrobe the majority of my clothes are from "Penny's hun". Cheap, affordable, easily replaceable bits and bobs that can be mixed and matched (although I never have anything to wear). Don't get me wrong I'd love to be able to afford to buy beautiful designer clothes but even if I could afford it could I justify the price tag?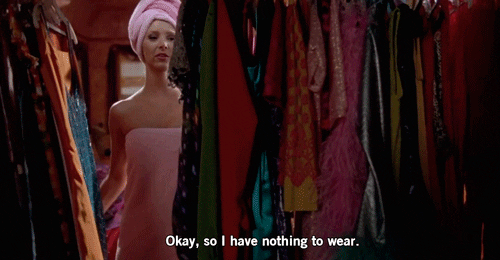 My daughter recently turned 4. We had a beautiful birthday party in the house with Elsa and Anna from Frozen gracing their presence and thankfully entertaining the kids for a few hours. We had to cancel the bouncy castle as it had been lashing rain! Anyway, my daughter received a beautiful gift from a very special aunty of hers, a Versace dress and some other designer gear. It was only when I went to put it on I realised the price (I googled it out of curiosity). I nearly died, how could anyone justify spending hundreds on one simple (but beautiful) piece of clothing for a little person who will no doubt grow out of it in a month? That makes me sound ungrateful, believe me I'm not. That's not what I'm getting at, we (myself and my daughter are in love with the dress and totally thankful for the present) but the reality is, is that some people actually kit their children and themselves out in designer gear all the time. I'm not so sure I'd ever be able to justify spending that kind of money on clothes even if I could afford it. Although owing a real Chanel bag would of course be ok, bags are life!
Back to the reality of my age. I am unfortunately no longer in my twenties but still have a hankering for my teenage, twenty something self on occasion, most recently the weekend past. My husband was having doubts about weather to go to a concert the other night (The Stone Roses) it was only after I blasted a few of the old tunes out did the nostalgia of it make him decide to go. I then decided to stick on the old reliable Alanis Morrisette 'Jagged little pill' album I'd loved so much as a young teenager. Listening to it made me think of all the little things that my younger self loved back in the 90's, and I wondered are they still relevant today? Who else remembers Tribe and Exc!amation perfume, or died their hair plum? Or turned their hair orange from Sun-In? Constant Carroll concealer from the pound shop was always in my makeup bag as was Rimmels heather shimmer lipstick? Dax wax for the boys and illuminous coloured pots of hair gel.And who could forget the movie Clueless! Long summer evenings spent with a group of great friends down by the river in Kilbride and games of basketball in the school yard are memories I will cherish forever and never forget. I just hope my girls and baby to be will be able to grow up with great memories of their teenage years too, and that the pressure to dress and look a certain way that has been made even worse these days by social media will not inhibit their ability to be themselves and have fun.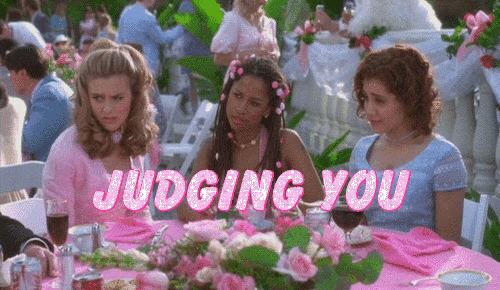 But maybe it's time I start taking some of my own advice. Maybe I should start thinking a little more about what I put on in the morning and relinquish the 20 something in me…or maybe we all need to hold on to that part of ourselves to keep ourselves young.